2022 ARDC Annual Report now available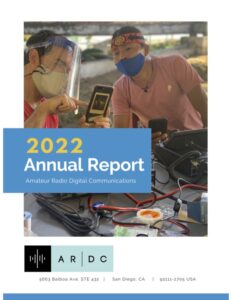 The 2022 ARDC Annual Report is now available. As you'll see when you read the report, we accomplished quite a bit last year, including: 
Approving 101 grants! Last year, we approved over $6 million in grants and distributed about $8 million for projects big and small.
Completing our 44Net assessment. We conducted a survey of 44Net usage that garnered more than 1,700 responses – WAY more than we thought!
Hiring a new technical director. In October 2022, Jon Kemper KA6NVY, joined ARDC as technical director. John has decades of engineering management experience and is already helping us get our systems in order.
You can also find a financial summary in the report, which you can download here.  Contact us if you have any comments or questions.