Building Infrastructure in the Rocky Mountains and the San Francisco Bay Area
One of the ways that ARDC supports and promotes amateur radio is by helping groups build amateur radio infrastructure. Here are two examples. The first is high up in the Rocky Mountains. Here, Rocky Mountain Ham Radio is building a 5 GHz network that, when complete, will span three states. The second is in the Bay Area, where Bay Area Mesh is building a resilient, high-speed wireless network for use by responders, volunteers, and served agencies during disasters, emergencies, and large community events.
Linking Repeaters Across Three States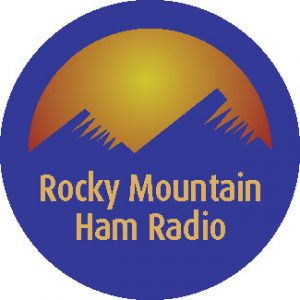 For more than ten years, Rocky Mount Ham Radio (RMHAM), a 501(c)3 nonprofit, has been building a microwave network that allows RMHAM and partnering amateur radio clubs to link their repeaters to other repeaters using the network. Using DMR technology, organizations in Wyoming, Colorado and New Mexico use the network to provide voice communications throughout the region. The network infrastructure gives them coverage that would otherwise be difficult or prohibitively expensive to achieve.
The network operates in the 5 GHz amateur radio band, and is managed and monitored 24/7/365 by a dedicated network operations team. Using Mikrotik NetMetal 5 radios, the network provides 50-100+ Mbits/s of bandwidth and currently links 40 repeaters. Over the years, the network has been used to provide backup emergency communications during Colorado's wildfire season and to provide communications for public-service events, including popular bike tours in the Rocky Mountains.

With only a few exceptions, the RMHAM network is independent of the internet. If the Internet is down, the network will remain fully functional. It may use internet connections if one of the links becomes inoperable, but only until the problem is resolved.
A $374,000 ARDC grant is allowing RMHAM to expand this network (see map)  and provide service to more outlying areas. In Colorado, for example, RMHAM will use this grant to install 23 new microwave sites and 20 new point-to-point spans to expand IP connectivity and repeater coverage across the western slope of Colorado and along the I-70 and I-76 corridors in the eastern part of the state. In New Mexico, RMHAM will add 16 new microwave sites and 15 new point-to-point spans to expand IP connectivity and repeater coverage south from Albuquerque to El Paso, Texas; along US Highway 550 to Durango, Colorado; and across the Rio Grande Valley to Alamogordo, New Mexico. They will also expand RMHAM digital repeater coverage across New Mexico through the addition of seven repeaters located at the new microwave sites.
Work is already underway on this network expansion, significant progress has already been made. According to Wayne Heinen, N0POH – RMHAM treasurer – DMR repeaters have been recently installed at the Burlington, CO, and Limon, CO, sites, and network equipment has already been installed at the Strasburg, CO; Limon, CO; and Critchell, CO sites. Heinen expects that this work will continue through 2024.
In addition to expanding their network, RMHAM will also use this grant to repair and upgrade their Colorado communications trailer. This trailer has been instrumental in serving public service and emergency communication needs for the past 11 years, but now needs some work. In addition to replacing the rear axle, RMHAM will upgrade the trailer's microwave network radios, replace the battery backup system and refurbish the trailer's  interior and lighting.
To complement the Colorado trailer, RMHAM plans to build a 16-ft. trailer, with similar RF (HF to UHF) and microwave IP capabilities, for members in New Mexico. Like its Colorado counterpart, the trailer will support amateur radio organizations, public service events, and SAR/ARES groups.
A Mesh Network Driven by People, Not Equipment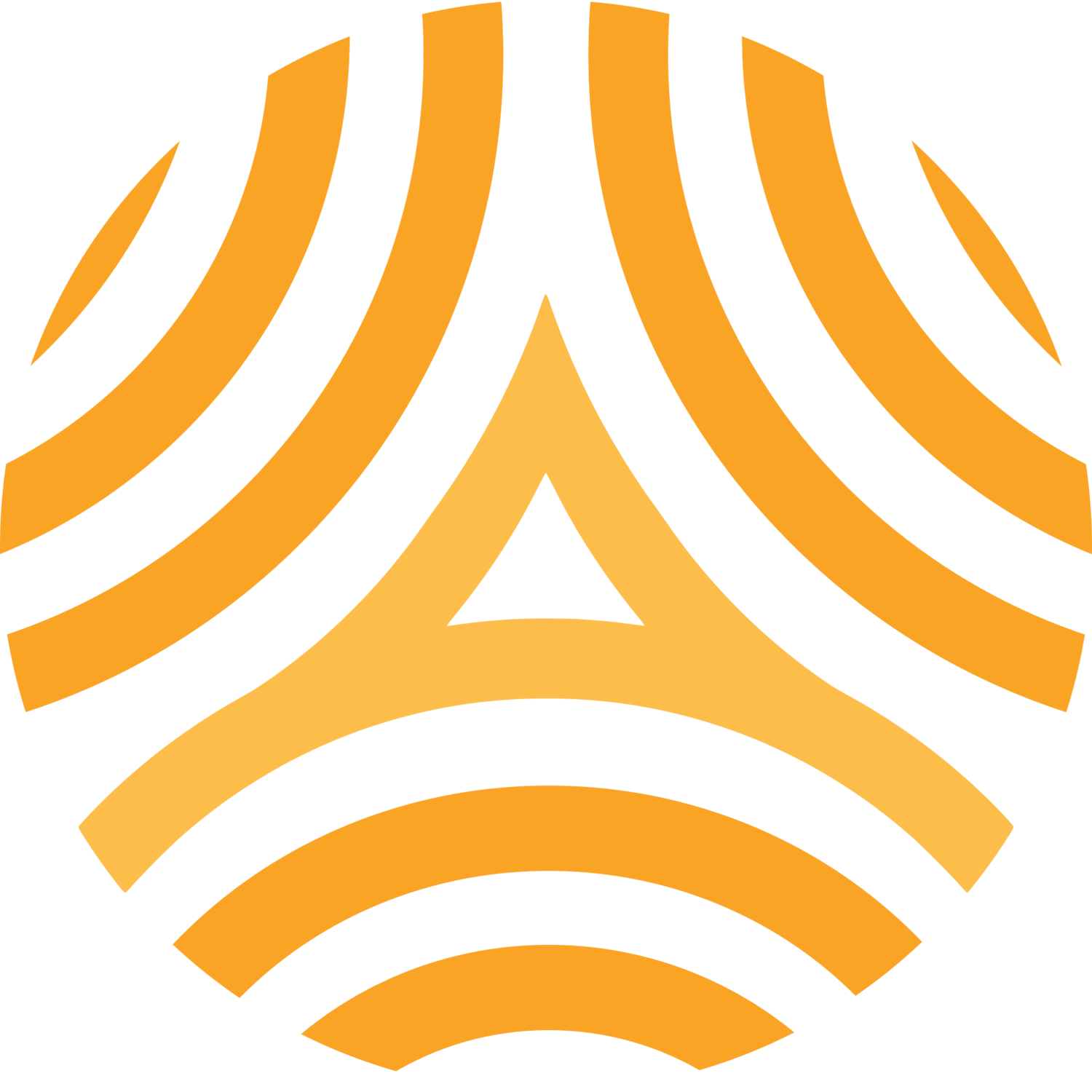 Wikipedia defines a mesh network as a "network topology in which the infrastructure nodes (i.e. bridges, switches, and other infrastructure devices) connect directly, dynamically and non-hierarchically to as many other nodes as possible and cooperate with one another to efficiently route data to and from clients." While this is technically true, the Bay Area Mesh (BAM)—previously known as San Francisco Wireless Emergency Mesh (SFWEM)—is more than just a collection of electronic gear. Its real strength is the group of volunteers who are installing and maintaining this gear, thereby bringing the network to life.
BAM's goal is "to install a resilient, high speed, wireless network throughout San Francisco and the greater Bay Area for use during disasters, emergencies, and large community events by responders, volunteers, and served agencies." They're building this network using inexpensive, commercial-grade WiFi equipment running open-source software developed by the Amateur Radio Emergency Data Network (AREDN). Using AREDN software allows BAM volunteers to set up a node with minimal expertise and effort, and because the software configures the network automatically, advanced network technology is not needed.
BAM got its start when hams began experimenting with AREDN mesh networks in 2016. The communications challenges brought about by the 2017 and 2018 wildfire seasons emphasized the need for better emergency communications in the Bay Area. Existing communication networks were overloaded or entirely knocked offline – often for weeks – isolating communities, hampering incident response, and delaying recovery.
These events prompted Greg Albrecht, W2GMD; Isaac Bentley, N6BF; and Kiley Davidson, KD8DRX, to start the San Francisco Wireless Emergency Network project. They spent their own money to get the project off the ground. Now, they have hundreds of ham volunteers and many served agencies, such as the City and County of San Francisco, Alameda County Sheriff, and the San Mateo County Sheriff working with them to expand the network. They incorporated San Francisco Wireless Emergency Mesh, Inc. as a 501(c)3 non-profit in 2020. They were awarded a $100,000 ARDC grant in November 2020 to expand the network
BAM is taking a bottom-up approach to expansion. What this means is that they're using the grant to encourage volunteers within a particular region to set up a network in that region and then finding a way to connect that network to the entire Bay Area network. For areas that already have a network, the grant will allow them to update their network, improving its resilience and reliability.
Training is a big part of the BAM project. For example, BAM has participated in exercises with the Information Technology Disaster Resource Center (ITDRC) to provide internet service to CalFire firefighting camps. These are real-life scenarios in which the volunteers used their skills gained deploying high-speed wireless networks to provide vital services. BAM is also working with UC Berkeley students to develop mesh-linked radio direction finding techniques.
Even though expansion is ongoing, the current network allows served agencies access to services such as email, instant messaging, VoIP telephony, and live video streams. These services can be used in places where internet access is no longer in service. Recent examples include:
Live video feeds along the Kaiser Half Marathon route, allowing event planners and public safety officials to track the runners' progress, crowd density, and potential security threats in real-time.
Backup network and telephony services to an overflow emergency operations center (EOC) during the COVID-19 pandemic, including a data link to the primary EOC.
An emergency phone link for staff at a remote observatory monitoring a wildfire during a public safety power shutoff that cut power to cell phone towers in that area..
The Covid pandemic has definitely put a crimp in their expansion plans, but BAM is forging ahead nonetheless. Their current goal is to be able to cover the entire San Francisco Bay Area by the end of 2023. "Our goal is not only to build out the network," noted Bentley, "but to build a self-sustaining community that welcomes everyone to participate. The ARDC grant has certainly helped us do that."
Do you have an idea for a project that will improve amateur radio infrastructure? If so, get in touch with us to see how you can qualify for an ARDC grant.